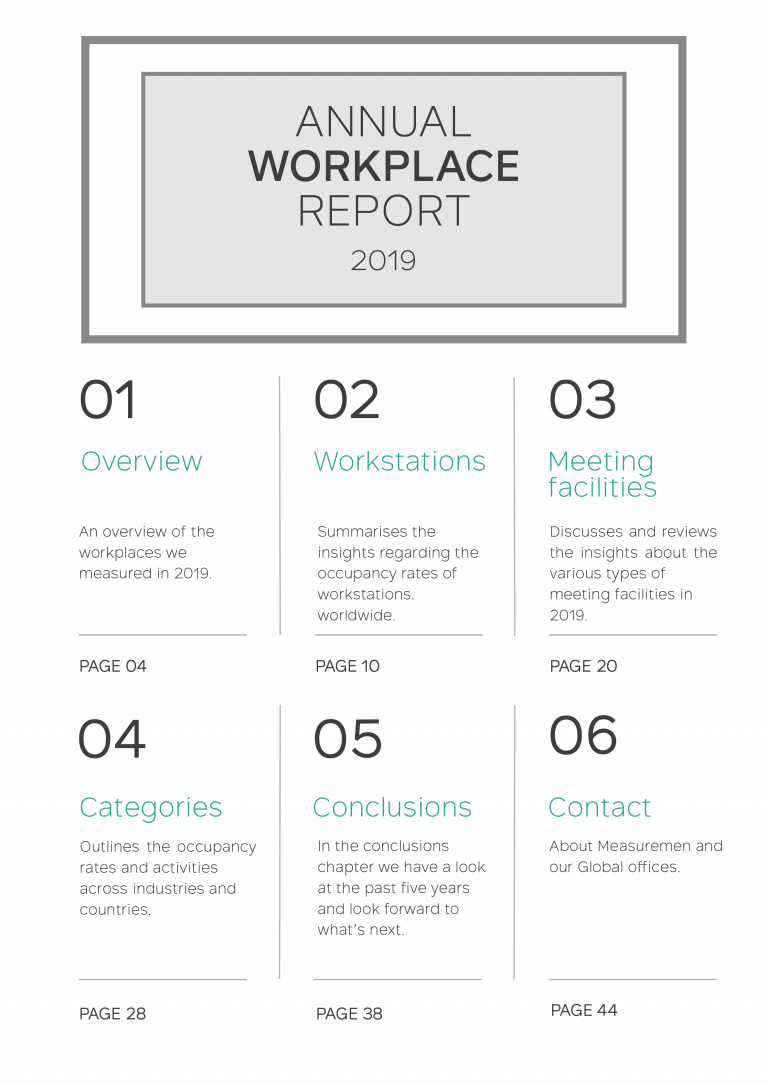 The 5th edition of our Annual Workplace Report is here! Each year we share our findings so these insights can help you make better decisions on improving your workplace. This year alone, we added over 200,000 workstations to our extensive database, closing in on almost 900,000 workstations measured.
The way we measure has changed over the last few years. From observations and sensors to smartphone apps like Habital® and workplace surveys. One thing remains: we accurately collect data over a very broad group of organisations representing the complete world of office work.
There is a big difference between actual occupancy rate and the way occupancy is experienced and perceived by office occupants. Comparing these two is essential in supporting a human-centered vision on improving workplaces. More and more professionals question the effectiveness of an open plan office. But we still see an increase in flexible desks in open areas. This trend seems to be like a slowly steering seaship, but a turnaround is to be expected in the coming years. And where the average global occupancy rate was decreasing the last three years, we do see a slight increase in 2019. Workplaces impact people and the way people work. But it also has an impact on their personal lives. Looking back at the past five years, we can conclude that it's not just about occupancy and utilisation, but it's more about the activities and preferences. And for the upcoming years, we can even determine personal experiences and personality characteristics need to be taken into account for continuous improvement of the work environment and to learn about the most valuable asset in the center: you!